Made in Germany.
A valuable promise.
For generations, this slogan has been a synonym throughout the world for excellence and quality originating from Germany. The same applies to the grand and upright pianos from the production facilities of manufacturers of pianoforte instruments based in Germany.
Piano manufacture is also a European cultural asset from the top of its class. Characterised by the European Union, Made in Europe is therefore the logical extension of the slogan, Made in Germany.
Certified Brands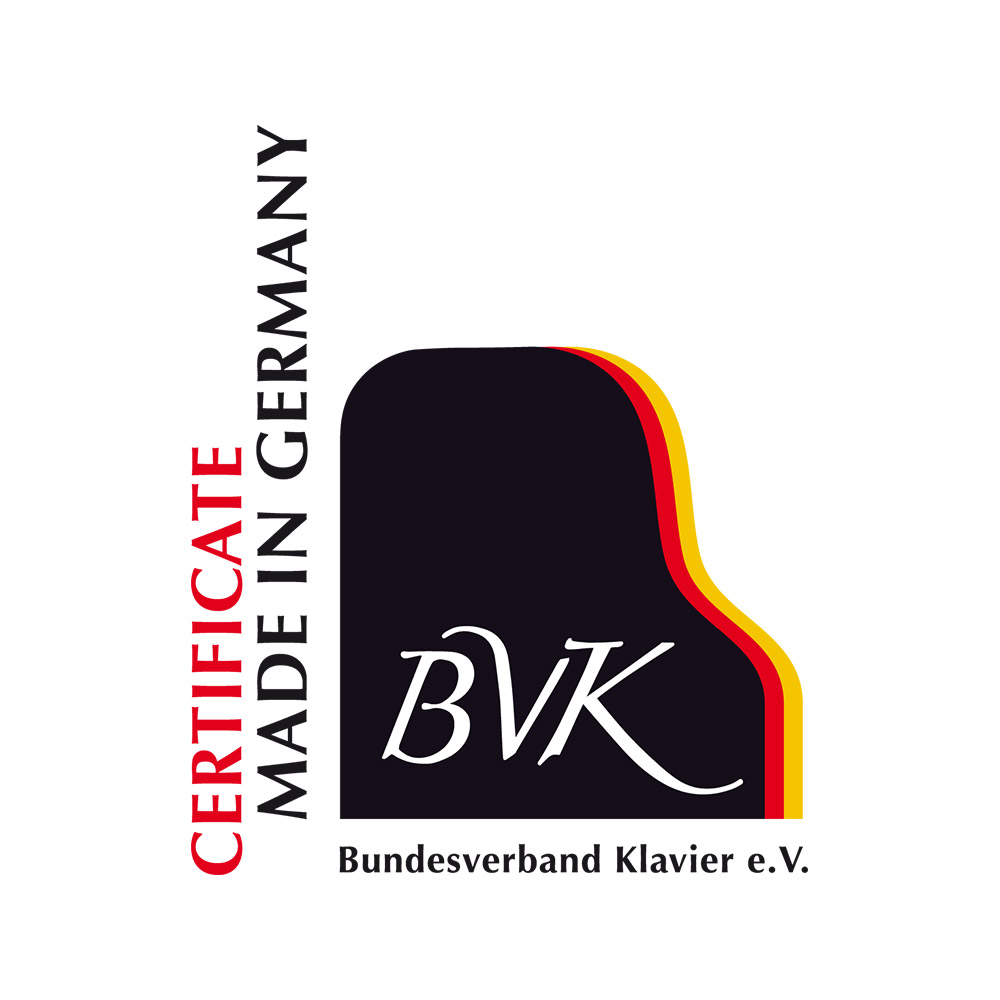 Certified Brands
BVK Certificate
Made in Germany
100 % "Made in Germany" respectively "Made in Europe" as certified by the German piano Maker Association (Bundesverband Klavier e.V. - BVK)
The BVK introduced two certificates as shown to increase market transparency. The strict guidelines of the BVK must be fulfilled for all instruments produced under the certified brand names by the respective manufacturers.
After successful certification, the manufacturer has the right to use apply the logo of the BVK "Made in Germany" and "Made in Europe" to the instruments manufactured under the certified brand name, as well as to promote them with the certificate.
Worldwide Unique Expertise.
For over 300 years.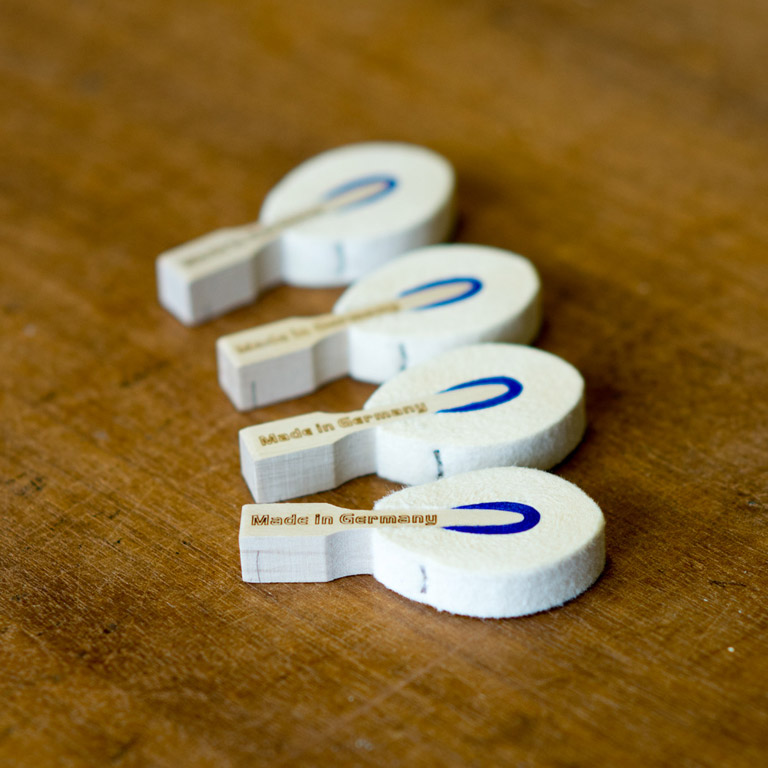 For over three hundred years, renowned composers and pianists have been appreciative of choice grand and upright pianos. The history of piano manufacture is just as long, having been preserved from its origins to the present in the Republic of Germany by such a variety of manufacturers that it is incomparable to any other country in the world.
Today, the Bundesverband Klavier e.V. (BVK), the Association of German Piano Manufacturers located in Germany, is the only worldwide organisation whose members can collectively look back at such rich traditions associated with the production of grand and upright pianos.
Our Members